NEW FORD CUTAWAY - 14'
This Ford P700 is built on an E-350 chassis and offers a great combination of cargo space, fuel efficiency and affordability. This adaptable truck can be used to cover both FedEx Home and FedEx Ground routes. It offers 2 rows of shelving on each side that you can fold-up to accomodate your cargo requirements. And its bulkhead walkthrough door combined with both side and swing rear doors make getting to your cargo area easy and efficient. This truck is also available with 12' body and 16' body and 18' body length. Give us a call @ 1-800-200-0404 or simply click below to get a quote.
KEY FEATURES & SPECIFICATIONS
5.4L V8 gas engine

5-speed automatic transmission

55 gallon fuel tank

4.10 axle ratio

12500 GVW

158" wheelbase

Cab air conditioning

Cruise control & tilt steering wheel

Driver & passenger airbag

AM/FM stereo

Rear wheel drive

Gray interior color

Vinyl interior

Full walk-through w/locking bulkhead door

2 rows of fold-up shelving each side

Backup camera w/monitor

Curbside swing door w/grabhandle

Curbside stepwell w/diamond plate

Translucent roof

Cargo area dome lighting

Twin swing rear swing doors

Full width step bumper w/grab handles each side

Fire extinguisher & first aid kit

Hazard triangles

Daytime running lights
GREAT WARRANTY COVERAGE
Basic Warranty: 3 YEARS / 36,000 MILES
Powertrain Warranty: 5 YEARS / 60,000 MILES
Corrosion Warranty: 5 YEARS / UNLIMITED MILES
Roadside Assistance: 5 YEARS / 60,000 MILES
Note: 5 YEARS /50,000 MILE warranty on safety restraints, including airbags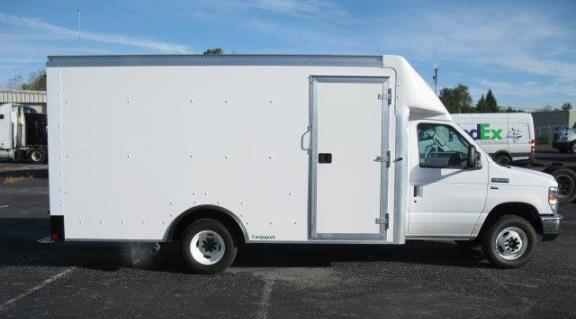 * 14' body length built on a Ford E350 chassis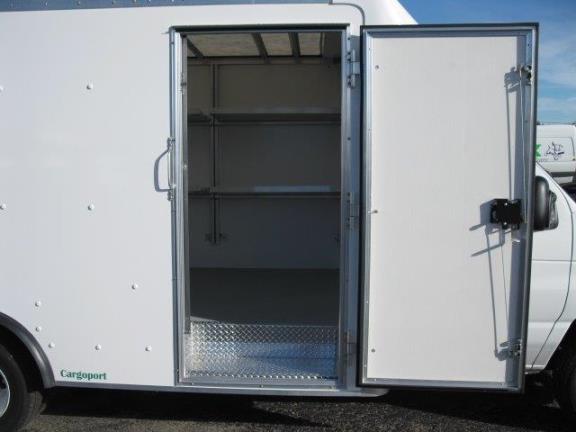 * Swing out passenger-side door with diamond plated inset step for easy cargo access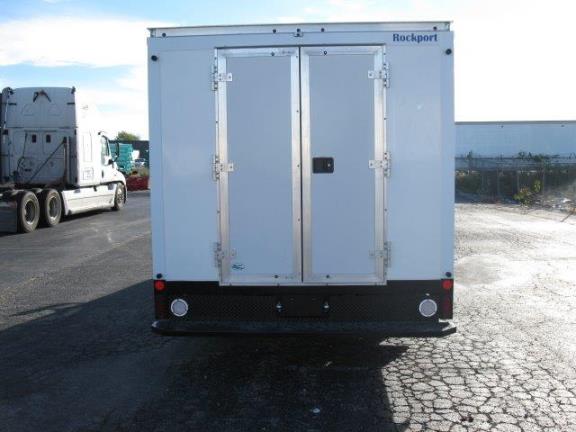 * Twin swing rear doors with full width step bumper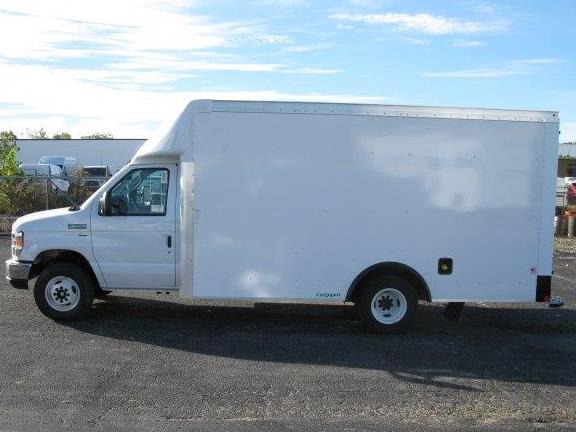 * Fuel efficient 5.4L V8 gas engine and 158" wheelbase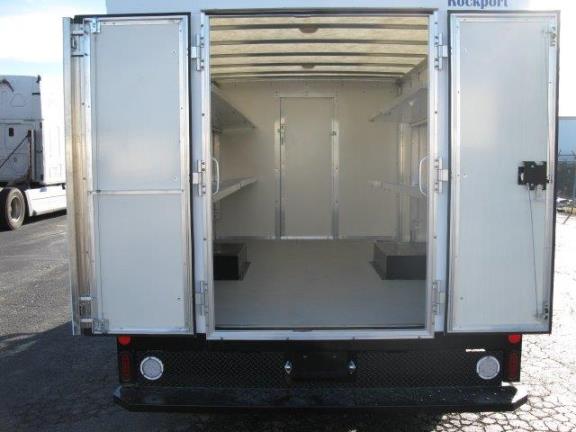 * 2 rows of full length shelving with a translucent roof with cargo area dome lighting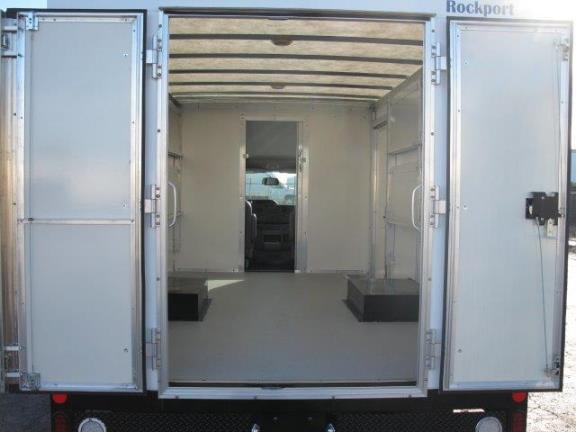 * Both rows of shelving foldup; sliding bulkhead door with full walkthrough
Please give us a call on this great truck @ 1-800-200-0404 or simply click below to get a quote. We're proud to be your partner in Peak Season and beyond.

What the Truck ?!
Sometimes you see things out on the road that make you say...

See More ›