Ford P1100 Stepvan with Utilimaster Body
NEW FORD F59 STEPVAN - with Utilimaster Body
The Ford P1100 stepvan is the mid-sized solution in the stepvan category and it provides everything you need in a delivery vehicle - dependability, cargo space and maneuverability. Built with a Utilimaster body and powered by a GAS ENGINE, this route truck yields significant cost savings as compared to diesel. An extended warranty to protect your investment is available. If you don't need 20' of length, check out the P1000 (click here). Or if you need more capacity, the larger 22' Ford 59 P1200 is also available (click here).
Call Us @ 1.800.200.0404 or Click to get a FREE QUOTE !
KEY FEATURES & SPECIFICATIONS
6.8L 3V Triton V10 gas engine

22,000 GWV

208" wheelbase

1,098 cu ft cargo space

Torqshift 5-speed automatic transmission

Disc brakes

40 gallon fuel tank

Cruise control

Jensen AM/FM radio w/weatherband, auxiliary input and Bluetooth

12 volt power point source in dash

Defroster fan

Cab fan

Hi-back vinyl driver's seat w/black 3 point seat belt

Stainless steel dual head mirror on driver and passenger side (separate convex mirror to view down side of truck)

Sliding side doors on driver and passenger side, with sliding window

18" aluminum grab handles on driver and passenger side for safe entry/exit from side door stepwell

Dual rear wheels

19.5 tires

CNG prep
Body dimensions: 20' (L) x 93"(W) x 85"(H)

Blandex bulkhead (plywood covered with aluminum) for superior sound control and insulation

Bulkhead mounted jumpseat w/black 3 point seat belt

Safety grip flooring on driver side and passenger side steps

Safety Equipment: Triangle reflector kit, first aid kit, and Fire extinguisher (2.5lb)

2 rows of full length shelving per side; lower shelves fold up

24" deep

Bottom row is 33" from the floor

Top row is 59" from the floor

Top row shelves are fixed

Bottom door pocket shelves behind bulkhead are fixed

Bottom shelves at rear cargo door & center section fold up

Shelves are rated for 50lbs / square foot

Translucent roof

4" round recessed LED dome lamp in cargo area

60" roll-up rear door (58.75"(W) x 78.38"(H))

Rear door pull strap

Door slam Enforcer Lock

10" grated rear spring mounted bumper w/protective "D" shaped rubber protection

Backup camera with camera guard & safety vision LCD color monitor (mounted above windshield)
Optional Feature: Cab Air Conditioning !


GREAT WARRANTY COVERAGE
Basic Warranty: 3 YEARS / 36,000 MILES
Powertrain Warranty: 5 YEARS / 60,000 MILES
Corrosion Warranty: 5 YEARS / UNLIMITED MILES
Roadside Assistance: 5 YEARS / 60,000 MILES
Note: 5 YEARS /50,000 MILE warranty on safety restraints, including airbags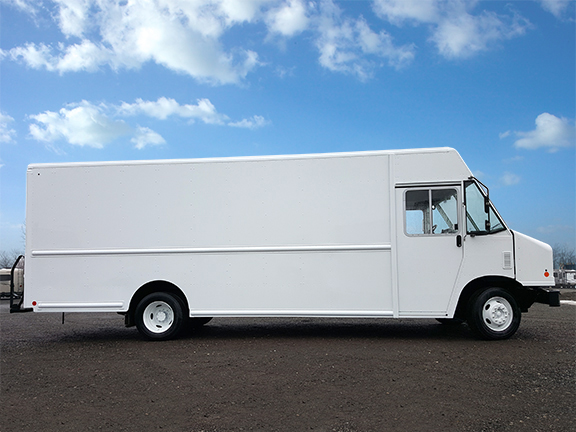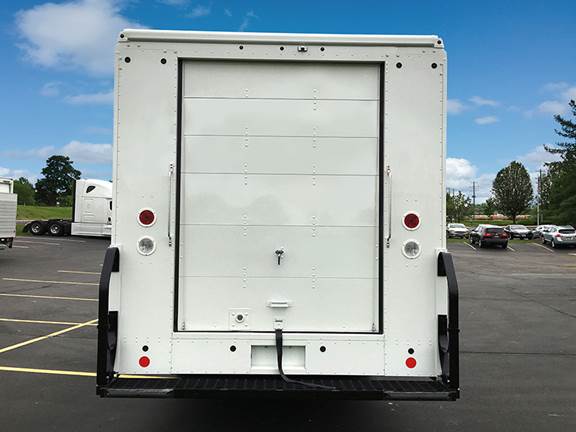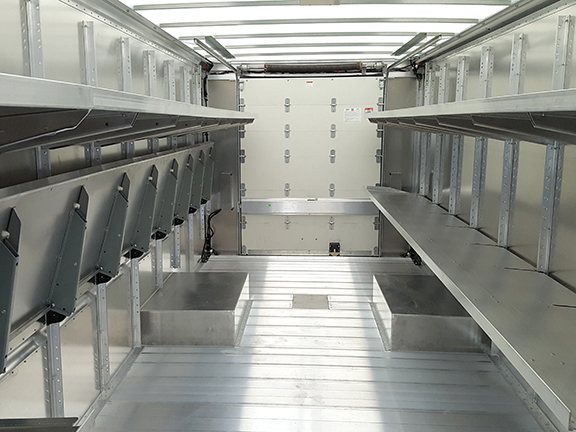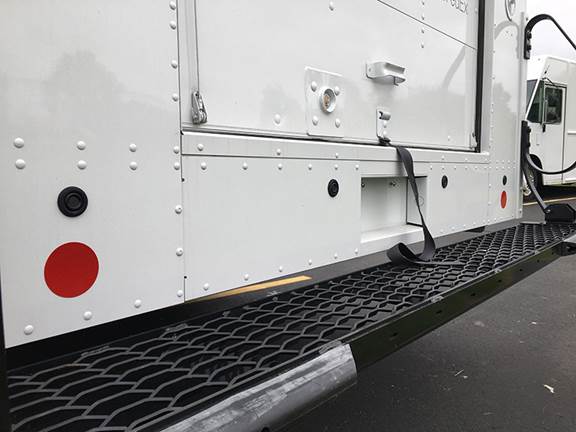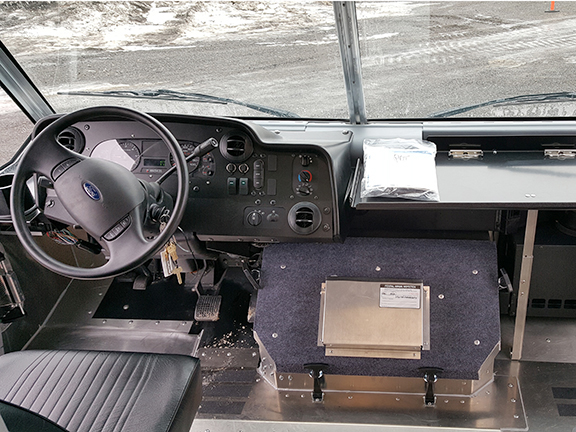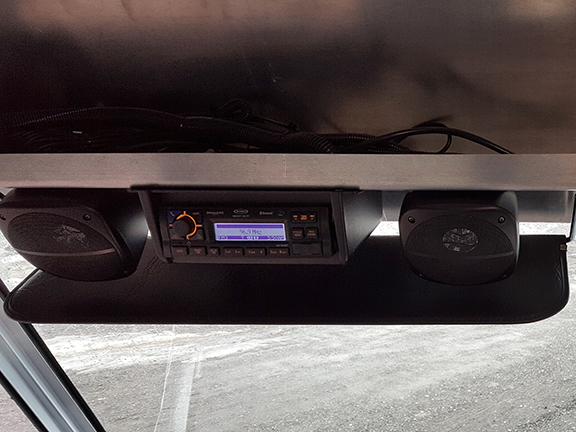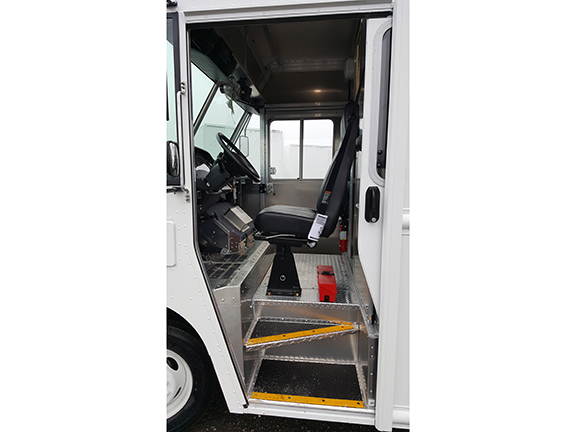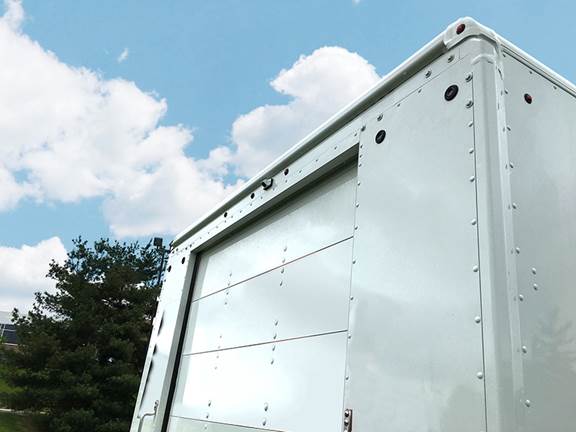 This is a GREAT TRUCK ! Give us a call @ 1-800-200-0404 or click below to get a free, no-obligation price quote !

Contact Us
Contact us to get more information on financing, services...or if you have a general question. We're always happy to help!
See More ›