Success Stories - Strother & Radzak Incorporated

Adam Radzak
Strother & Radzak Incorporated
Williston, ND
As a new Independent Contractor and a new owner of six (6) routes, Adam Radzak needed multiple trucks quickly and a way to source them without using a lot of capital expense. Turning to Bush Truck Leasing, he began the process by assuming the lease of a truck already in the terminal from an IC that would no longer need it. After only a small doc fee and some simple paperwork, Adam had a P1000 ready to go, including all of the equity already paid into the truck.
From there, Adam worked with inside sales reps Woody and Katina at Bush Truck Leasing to identify two (2) used Sprinters to add to his fleet. "Bush had real competitive rates and the payments made it easy to manage," noted Radzak. "I'm not in a position to buy outright as a new company." Was the process easy ? "The paperwork was easy to read and understand and, if I had any questions, Woody and Katina were easy to reach."
Read More Success Stories
Bush Trucks Services
Bush Trucks offers a complete range of services including maintenance programs, truck insurance and health benefits.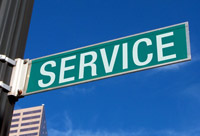 See More ›
Contact Us
Contact us to get more information on financing, services...or if you have a general question. We're always happy to help!
See More ›
Search our inventory
Whether you know exactly what you want, or need to find the perfect truck, search our inventory of trucks!

See More ›