Freightliner MT55 P1100 Stepvan
FREIGHTLINER MT55 P1100 STEPVAN
Full Fixed Shelves * Unparalleled Warranty Coverage * A/C Option
The 20' Freightliner MT55 P1100 offers cargo capacity right in between the P1000 and the P1200. Built with a Morgan Olson body and powered by a Cummins diesel engine, this route truck has full length fixed shelves and great capacity to optimize your cargo space. Cab air conditioning option available. Like this truck but need different cargo capacity ? Check out the smaller 18' MT55 P1000 (right here) or the larger 22' Freightliner MT55 P1200 stepvan (right here) .Call us @ 1.800.200.0404 or click below to get a FREE quote!
Experienced drivers know that the Freightliner stepvan is the toughest and most dependable route truck around. You want a truck that's durable, ready and always has your back? You found it.
Allison® transmissions are state-of-the-art providing you with smooth shifting for exceptional performance and fuel economy

Front and rear heavy-duty leaf spring suspensions allow for reduced downtime and repair with increased GAWR for greater payload capacity

Front and rear 15-inch Bosch® pin-slide disc brakes are built to make stopping heavier loads easier with increased heat resistance and decreased brake fade and wear.

Cummins® engines provide a lifetime of no-hassle maintenance, including extended oil change intervals

You want a truck that will last ? How about an engine life up to 500,000 miles.

Freightliner's sturdy frame construction reduces body stress and allows increased payload capacities

Freightliner offers the best chassis support in the nation, with more than 400 Freightliner authorized service providers and 24/7/365 toll-free roadside customer telephone support

KEY FEATURES & SPECIFICATIONS
Cummins ISB 6.7L 200HP Diesel Engine

2200 HS Allison Automatic Transmission

190" Wheelbase

23000 GVWR

245/70R 19.5 Tires 12 Ply

Transmission Oil Cooler

4.10 Axle Ratio

200 Amp Alternator

Hi-back Black Vinyl Driver Seat

Bulkhead-mounted Jumpseat w/Highback & 14" Seat

Voyager Backup Safety Camera w/5.6" LCD Color Monitor

Non-skid tape on Cab Floor Risers and Safe-T Tread in Stepwell

AM/FM/WB/Bluetooth Jensen Stereo

Cab Fan

12V Receptacle on Dash

Aluminum Document Holder on Engine Center 3"x8"x12"

Cab Worktable Dash Height

Fire Extinguisher

Reflector Kit

First Aid Kit

4" LED Cab Dome Lighting

Front Axle 8,000 lbs

Rear Axle 15,000 lbs

45 Gallon Fuel Tank

Tilt Wheel Steering

Dual Rear Wheel

Cruise Control

18" Grab Handles on Driver & Passenger Side

Backup Alarm

Available With or Without Air Conditioning

Slider Door & Slider Window on Left and Right Side

Bulkhead w/Center Opening Sliding & Locking Door

20'(L) x 93.5"(W) x 85"(H) Body

(2) 4" LED Lights in Cargo Area

Translucent Roof

Full Length Fixed Upper Shelves (63" Height)

Fixed Lower Shelves (33" Height)

Fixed Door Pocket Shelves (33" Height)

18" Rear Grab Handles

18" Full Width Rear Spring Bumper

Mud Flaps

60" Rollup Rear Door w/2PT Enforcer Slamlock
GREAT BASIC WARRANTY COVERAGE!
Basic Chassis




After Treatment System

3 Years / 50,000 Miles




5 Years / 100,000 Miles
UNPARALLELED EXTENDED WARRANTY COVERAGE!
Towing




Engine




Transmission

1 Year




5 Years / 200,000 Miles




5 Years / Unlimited Miles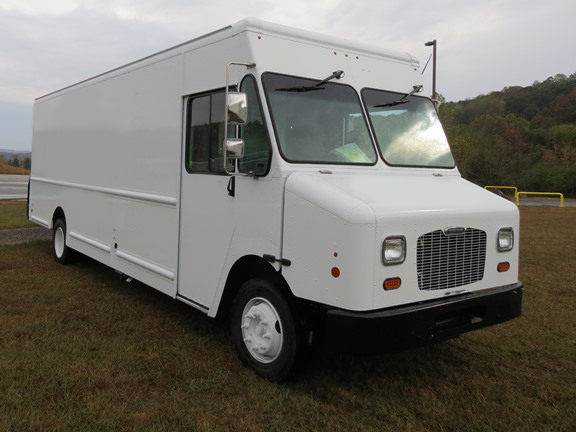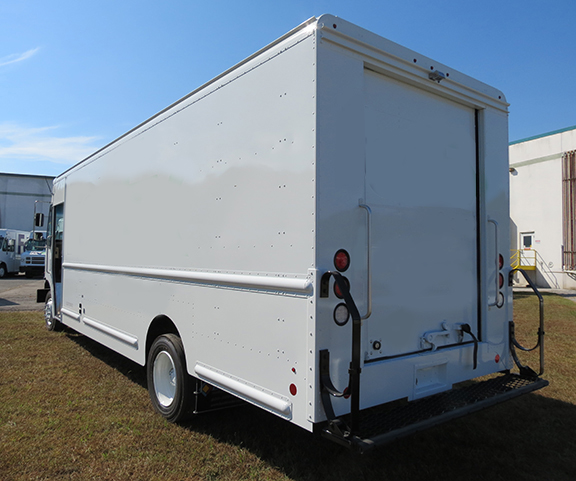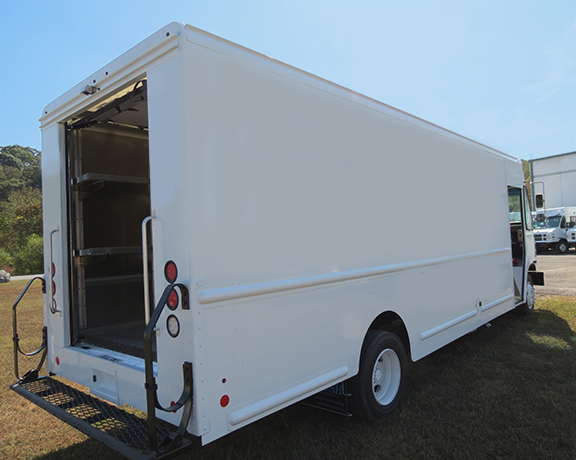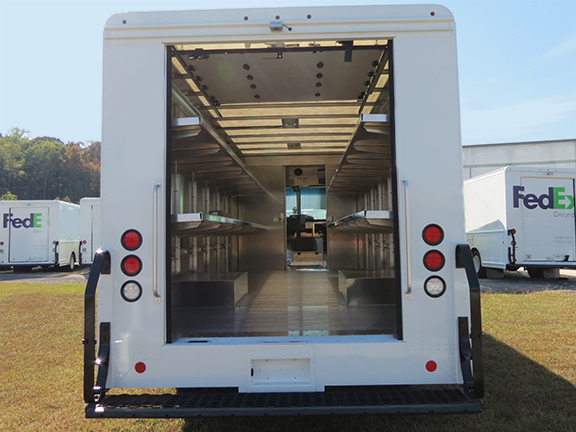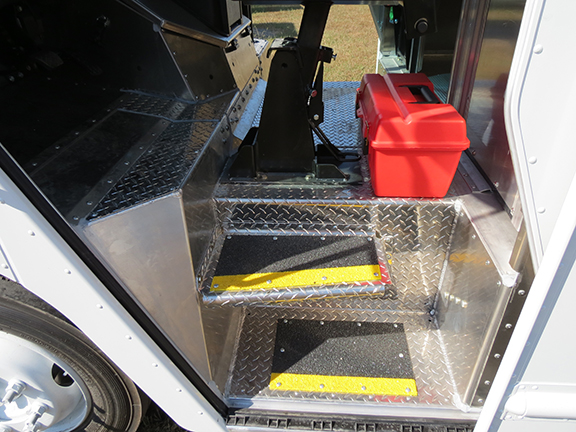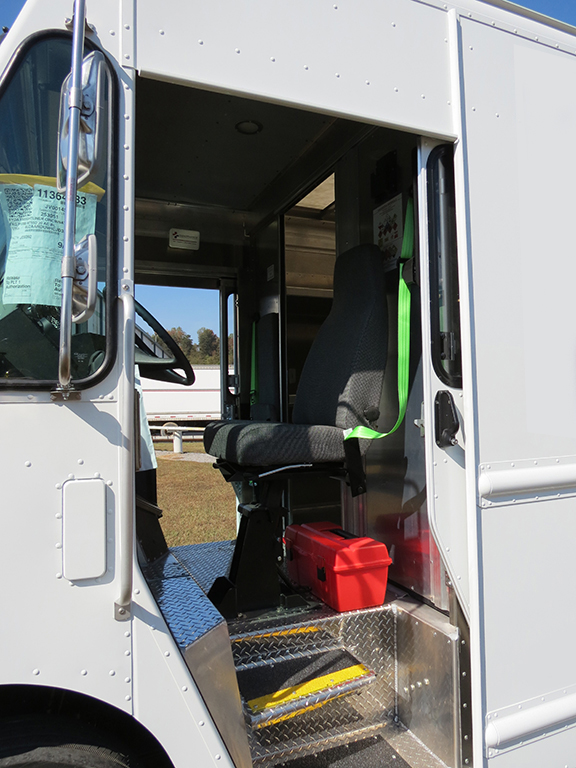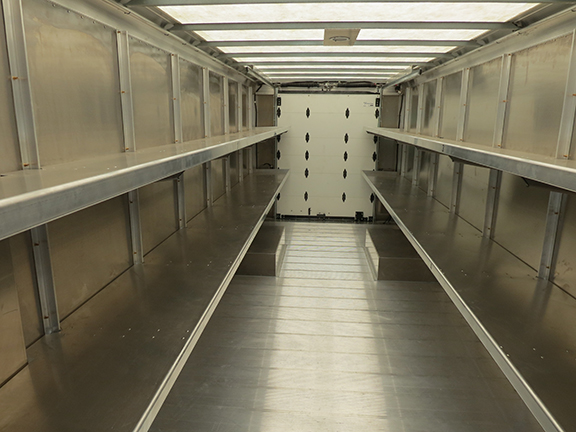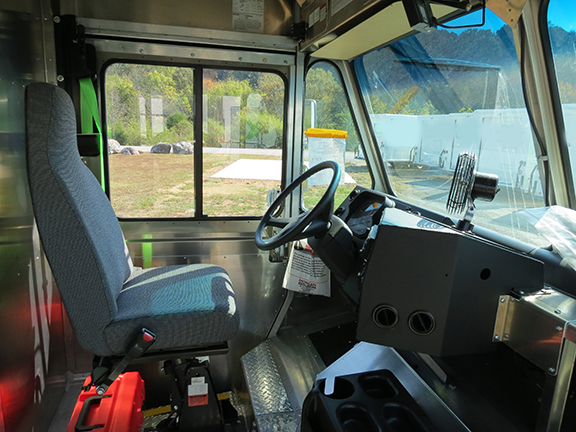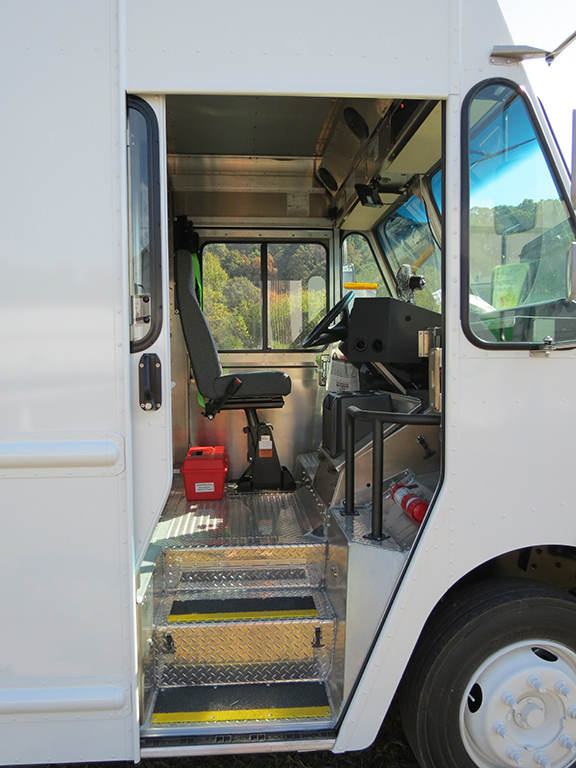 This is a GREAT TRUCK ! Give us a call @ 1-800-200-0404 or click below to get a free, no-obligation price quote !

Contact Us
Contact us to get more information on financing, services...or if you have a general question. We're always happy to help!
See More ›